Designs on the Future: Interview with Feb31st's Stefano Minelli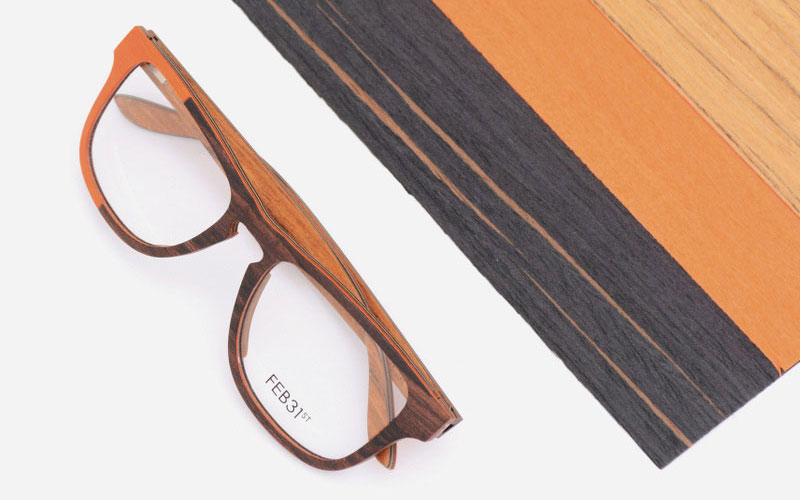 Taank favourite, Feb31st—a brand built around respect for nature—has been crafting eco-friendly frames for a decade. Set in Bergamo, Italy, life for this close team was thrown into chaos this year when the city was devastated by COVID-19. With production back up and running, we caught up with Feb31st's Founder and Designer, Stefano Minelli, to find out how they've coped and what the future holds for this much-loved company.
How did the Feb31st team pull together throughout COVID-19? 
Our location, Bergamo, was one of the hardest-hit areas in the world. Every single person here lost someone close during that first wave. Our little team has always been tight-knit. For us, it's not rhetoric to call us 'family'. So it felt natural to come together, regardless of roles, to make big company decisions. 
Has the crisis reaffirmed your values or generated new ones? 
Feb31st was born out of an obsession with sustainability. The pandemic has simply underlined the need for all of us to operate with greater respect for nature. And yes, I think this experience has also strengthened our pride in our people and location. Going forward, we'll make more of the fact that ours is the only brand made entirely in Bergamo.  
Tell us about your Storm Vaia collection. 
In 2018, Storm Vaia hit the eastern part of the Alps, the Dolomites, where it smashed down millions of trees. The area's well known for the quality of its spruce trees, so we decided to use some of the wood to create a special veneer. We've since launched nine finishes and colours, adding a black patina for a vintage look. They can be applied to any Feb31st frames and are our most sustainable product yet. 
How are you maintaining some level of normality during these testing times? 
COVID took away so many certainties in our life, but lockdown gave me time alone to think. For me, I manage the mental aspect of an emergency by reminding myself that life is always precarious, pandemic, or no pandemic. Like many, I've gone through some challenges in my life, so precarious situations aren't entirely new to me. And I believe you guys at Taank know what I mean, given some of the things you've faced recently. 
What does the future hold for Feb31st?  
Only good things, of course. What else? 
Want more?