Interview with Will Mayes from Layrd Design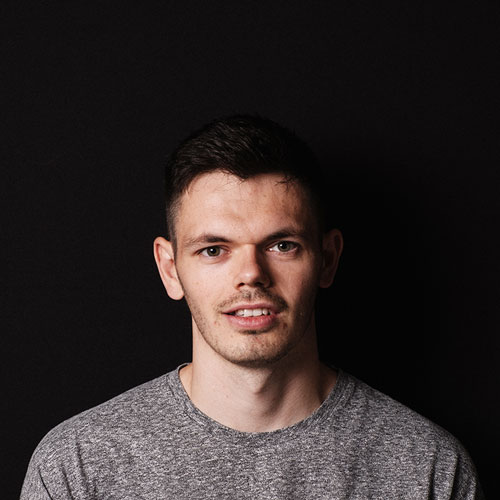 With work on the new practice finally complete, this is the perfect opportunity to shine a spotlight on our commercial interior designer,  Will Mayes, from Cambridge-based Layrd Design. He's been our rock throughout this complex process, and we caught up with him to discuss the role of thoughtful, playful design in elevating your eyecare experience at Taank.
Q1. Where do you draw your inspiration? 
Every project is collaborative. Clients are involved at every step to ensure the scheme meets the end-user's needs, being functional and aesthetically pleasing. With Taank, we started by defining a strong concept and core design elements to form the 'spine' of the space—in this case that was bespoke display units and the coffee bar. 
Q2. Why is good design important in refining the customer experience? 
Great interior design sets the tone and feel of a space, enhancing the user experience. We've taken care to incorporate lots of unexpected features into this scheme to add depth to the customer journey. 
Q3. How does design help elevate the personal touch? 
Tech is great, but it can create a sterile environment. That's why we've used a palette of warm colours and materials to create a welcoming scheme that puts customers at ease. Add to that high-quality materials, finishes, and detailed touches, and you have a flawless journey that starts at the front door and continues throughout. 
Q4. Tell us about a few unexpected features that will surprise and delight.  
One of the first things you'll see is the eye-catching coffee bar at the front of the practice. Featuring marble countertops, brass finishes, low lighting—and of course great coffee—it's the perfect spot for a chat and a focal point for events. 
Another cool feature is the 'snug', tucked away at the back of the space it has a cosy, library-like vibe with its bespoke fitted seats, oak bookcases, and feature lighting. There's also a frame repair and adjustment area built into a chimney recess opening. When not in use, it is hidden behind mirrored doors that fold back to reveal a mini-workshop. 
Q5. What challenges have you encountered along the way?
Our main hurdles were working with a tight space and a water damaged structure. Of course, another big challenge was adapting to COVID-19. As soon as the pandemic took hold we took steps to future-proof the practice by including fresh air supplies in consultation rooms, anti-microbial fabric on furnishings, and the ability to introduce a one-way system as needed.   
Q6. What have you most enjoyed about this project?
Watching this project evolve over the last 12 months and seeing it go from planning to reality has been a joy. I've also enjoyed working with Anjana. This is her business; she needs to be happy and comfortable in every corner of the space. We've had hours of dusty onsite meetings and many more discussing interior design details over lunch. It's been a fantastic project, and I'm delighted to help her overcome the devastation of last year and move towards a bright future for Taank. 
Follow Layrd Design on Instagram and Facebook.
Read our full refurbishment story and feast your eyes on more photos of the new practice.  
Find out how we put sustainability at the heart of the new Taank practice.